eSeller lead: the first CRM dedicated to identifying and managing your leads
Do you need to identify new leads (telemarketing) and process all your incoming leads (manufacturers, web, workshop, showroom…) without losing a single one?
With eSeller lead, you can equip your entire lead management team (internal unit or purchase order, external call center, sellers, managers, service advisors) to utilize the full business potential of your client list.
100% OF THE INCOMING LEADS (emails or phone calls) ARE INTEGRATED AND PROCESSED
THE LEAD MANAGEMENT UNIT SENDS QUALIFIED BUSINESS TO SELLERS AND SERVICE ADVISORS
A TRUE UNDERSTANDING OF INDICATORS
MANAGEMENT HAS PERFORMANCE INDICATORS ON SALES VOLUMES, DEADLINES, AND CONVERSION RATES FOR NEW AND USED VEHICLES, AND FOR AFTER-SALES SERVICE
THE MANAGEMENT UNIT RECEIVES LEADS IN REAL TIME AND CAN TAKE ACTION IMMEDIATELY
SALES INCREASE BY 30% IN DEALERS CAPABLE OF TREATING LEADS IN LESS THAN ONE HOUR
THE MANAGER HAS AN OVERALL VIEW OF THE PROJECTS AND CAN TRACK THEIR PROGRESS
eSeller lead is compatible with all DMS, sales staff and market solutions (Planet VO, Mecaplanning, …etc.)
Your service consultants receive their leads on Mecaplanning.
They process their leads with our I.T solutions



eSeller: with the mobile app eSeller lead,
No more limitations, no more unnecessary data entry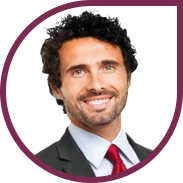 Automatic receipt confirmation of the leads via smartphone or tablet.
All the leads are administered (car maker, web, marketing campaigns…) and pre-sorted by the call center (internal or Welcome-pro).
The seller is involved with only the key stages of the sales cycle:
in 30 seconds the lead is recorded and processed.
In addition, the salesperson accesses the vehicle stock and his entire client list via smartphone.
Would you like to try? Download the application
eSeller lead administers all sources of contact

FORMS
Automatically sent to the lead management unit
INCOMING CALLS
Processed dealt by the unit and/or the Welcome-Pro call center

Welcome-pro: the ideal call center in addition to eSeller lead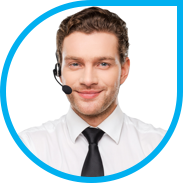 Are you looking for a partner to support your incoming leads as a whole or in addition to your own management unit of leads? Discover the offer of our partner Welcome-pro!
Welcome-pro handles all calls and emails from your infomediaries and websites, and sorts them before transferring them in real time to your car dealer.
Welcome-pro allows you to identify the most efficient and profitable websites!